Have a taste of Fish&Meat's Sunday Brunch's Brusch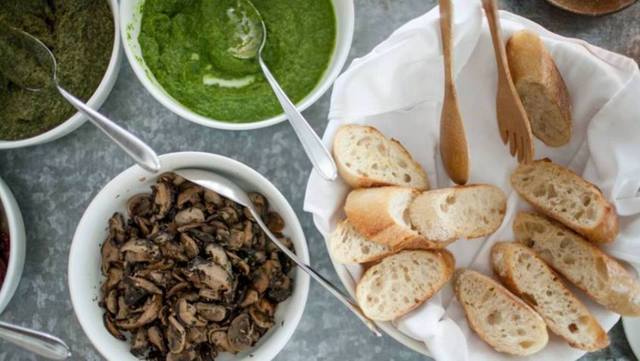 Our Sunday Brunch's Bruschetta station has plenty of topping options for you to choose from! Select a combination of homemade pesto, roasted Italian peppers, red peppers and anchovy, mushrooms, salsa verde, buffalo mozzarella…Visit http://fishandmeat.hk/ today.
Reacties
Reactie toevoegen
Log in om een reactie te plaatsen!